Modern business is becoming increasingly flexible when it comes to remote working, meaning many of us now have the luxury of being able to work from home. Working from home gives us more freedom to find the perfect work-life balance, but if you regularly work from home it's important you have a workspace where you can remain productive and work as efficiently as you would in the office.
To remain productive, inspired and creative while you're working from home, keeping your space tidy and organised is very important. Offices have an abundance of storage space where important work documents, technology and equipment can be kept, but this gets a little more difficult if you're working in a small home office. We've put together some smart home office storage ideas to help you stay organized while you're remote working.
1. Consider Your Storage Needs Before Designing Your Home Office
This may sound obvious, but it's really valuable to have a good think about your storage needs before you go ahead and set up your home office. The last thing you want to do is invest in your home workspace then realise you have nowhere to put everything. Careful consideration of your storage needs could influence the choices you make when it comes to furniture and equipment.
2. Choose a Desk with Built in Storage
Buying a desk and separate storage units can take up a lot of space and add to your expenses. A desk with built in storage means you have somewhere close by to store documents, equipment and stationery. It can also be a bonus aesthetically. Finding storage units that match the look of your desk can be tricky, buying an all-in-one means you don't have to worry about any design clash and your home office can remain stylish.
3. Go Wireless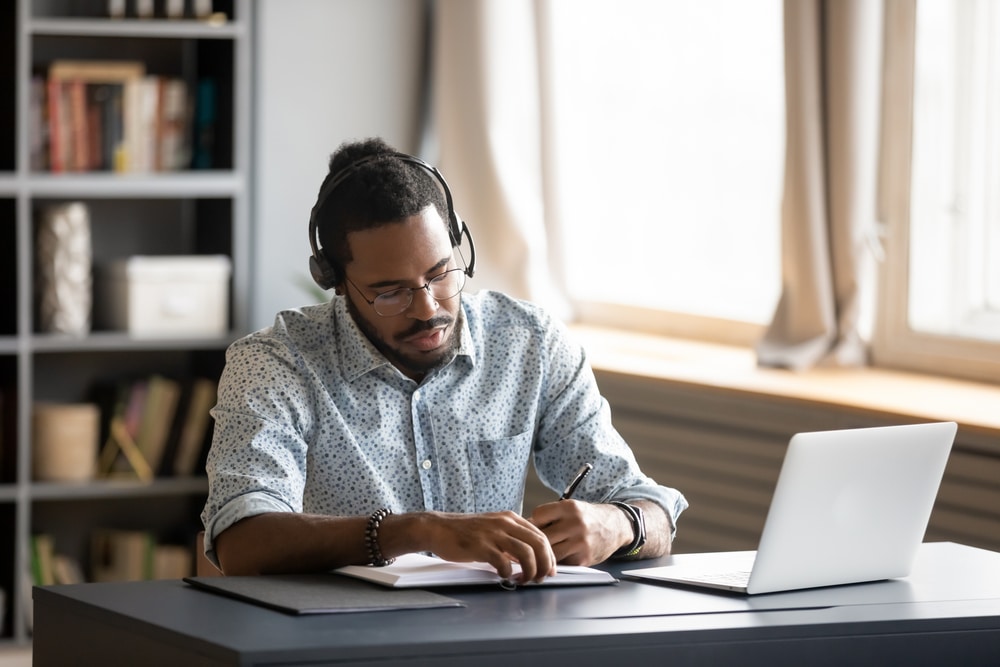 Modern offices require a lot of tech. Having all the different wires for your gadgets winding their way through your desk space can look untidy and isn't practical if space is at a premium. Using wireless equipment such as keyboards, a mouse and a headset is an easy way to ensure good home office organisation. A desk covered in tangled wires is unappealing and will leave you feeling unmotivated when it comes to keeping the rest of your work in an orderly fashion.
4. Why Not Try Open Shelving?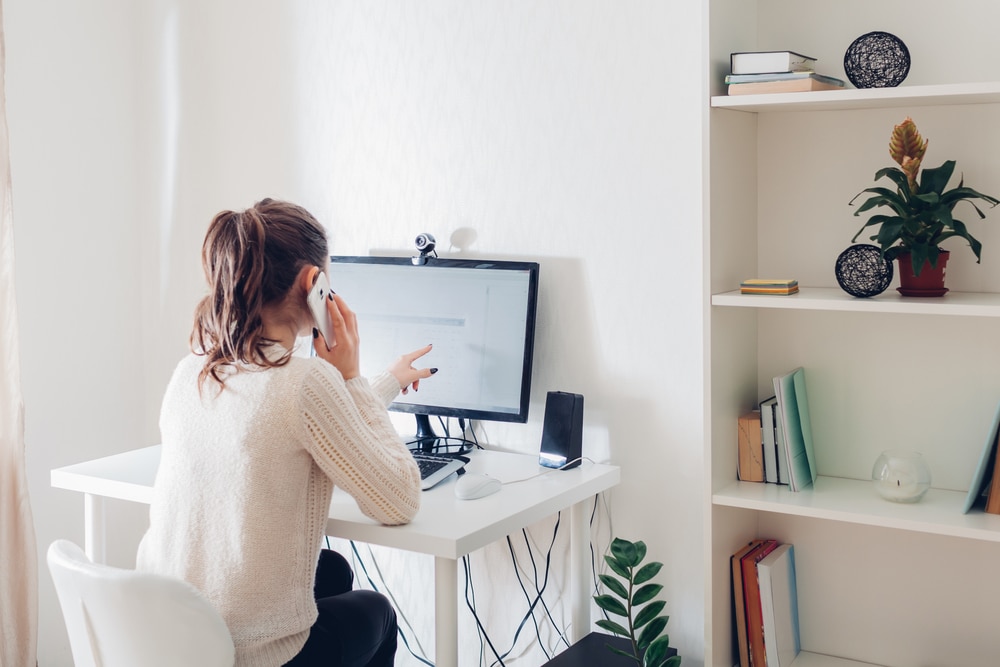 If you think you can keep it neat and tidy, open shelving is a great home office storage idea and doesn't take up too much space. Particularly if it's wall-hung, open shelving doesn't feel as intrusive when it comes to the design of the room and gives you a handy place to organise items in your home office. Try not to let open shelving become untidy, or it can take away from the neat, spacious feel it brings to your workspace.
5. Create a Feature Wall with Your Paper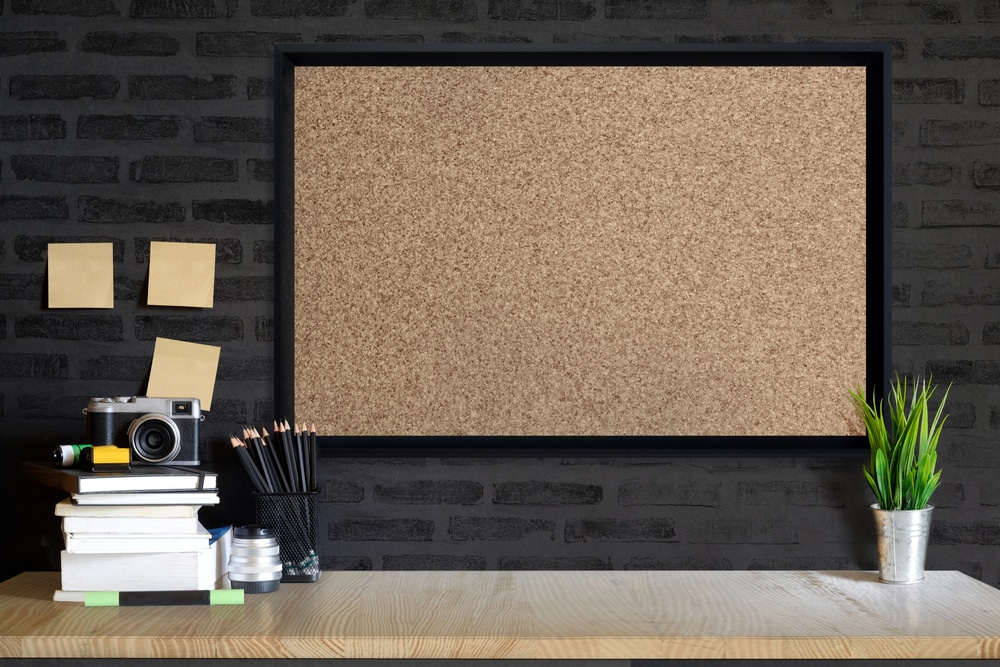 If you find you use different worksheets throughout your day, instead of leaving them sprawled across your desk, why not try pinning them up on a corkboard? This is a unique storage idea, allowing you to turn something potentially messy into an organised, creative display. When pinning up your papers, you can organise them according to when you'll need them, helping add additional structure to your day working from home.
6. Go Paperless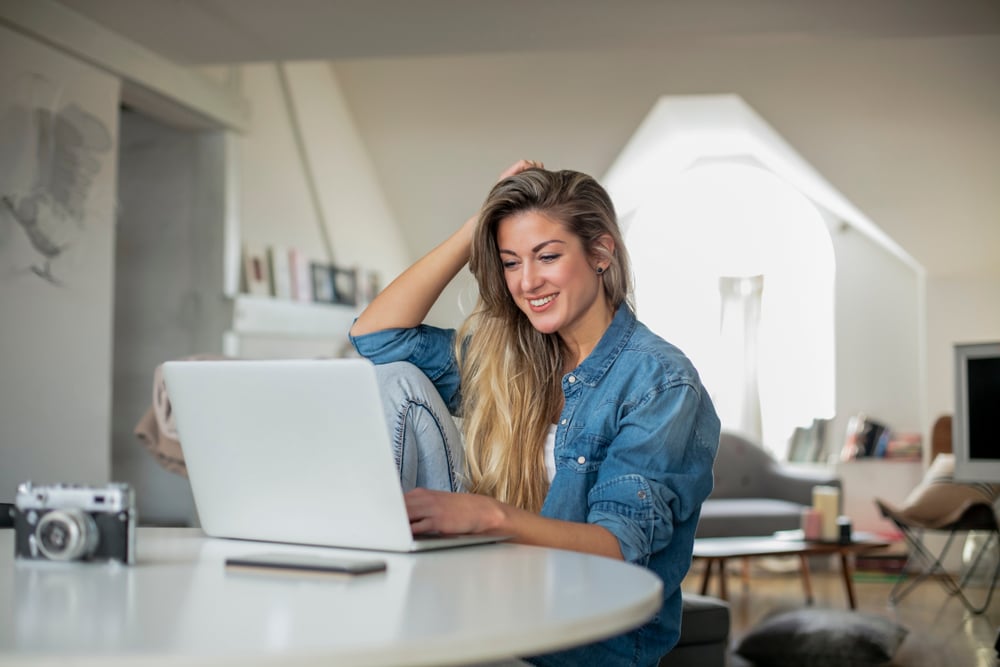 If you go through a lot of paper and the feature wall isn't for you, consider going paperless. Piles of paper create clutter and look messy, do what you can in terms of taking notes and sharing documents on your laptop to avoid being buried under outdated work. When it comes to the paper you do use, make sure you sort through this regularly to avoid it becoming a larger, more painful task in the future. Keeping your desk space clear and free plays a big role in staying productive and motivated.
7. Hide It All in a Home Office Cabinet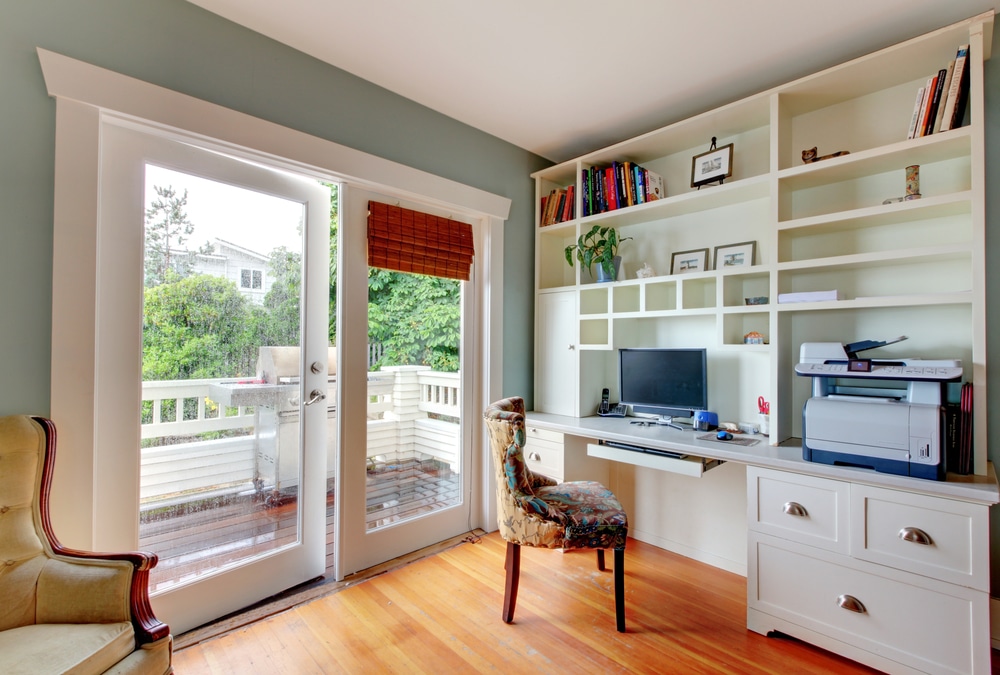 If you're worried about your home office intruding on the rest of the house, why not keep it all in a home office cabinet. These are available in a range of fantastic designs and provide enough space for a fully functioning home office. When not in use, it's a stylish piece of furniture, open the doors and you have all you need for a productive day at work.
8. Meet All Your Storage Needs with Wall-to-Wall Shelving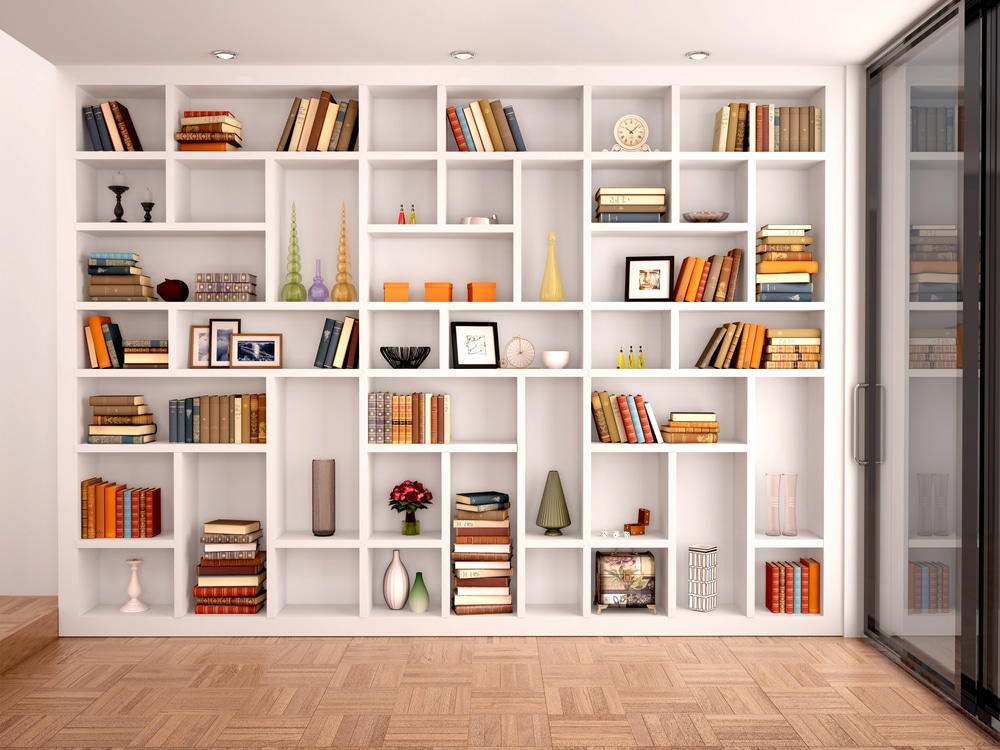 If you have plenty of storage requirements outside of your home office, wall-to-wall shelving is a smart storage idea that can accommodate items from the whole house. Choose natural wooden shelving and you have an entire wall's worth of storage, without taking up too much space or impacting the look of the room. If you go for an option that includes lots of different storage compartments, you can keep your home office items separate and organised.
9. Choose Small Creative Storage Options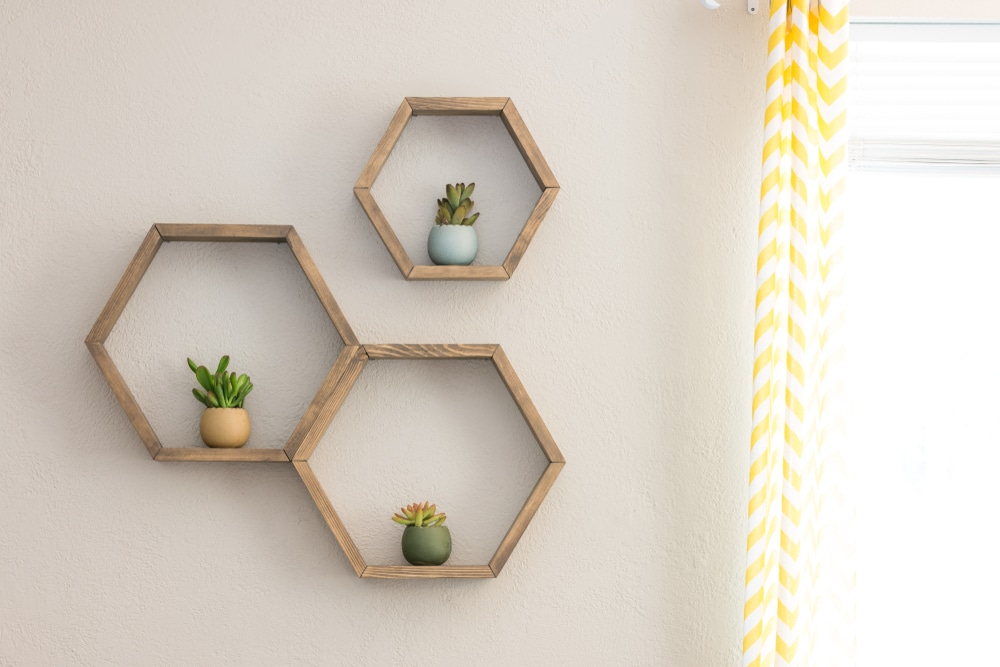 Aside from adequate storage units or desk space for larger pieces of equipment, you need somewhere to keep smaller items such pictures, stationery, or plants. Get creative with your storage if you want an inspiring workspace. This can include anything from shelves in cool shapes to garden centre purchases, find what works for you. Letting your home office become dominated by boring storage units will take away from the fun, personalised space it should be.
10. Use Tumblers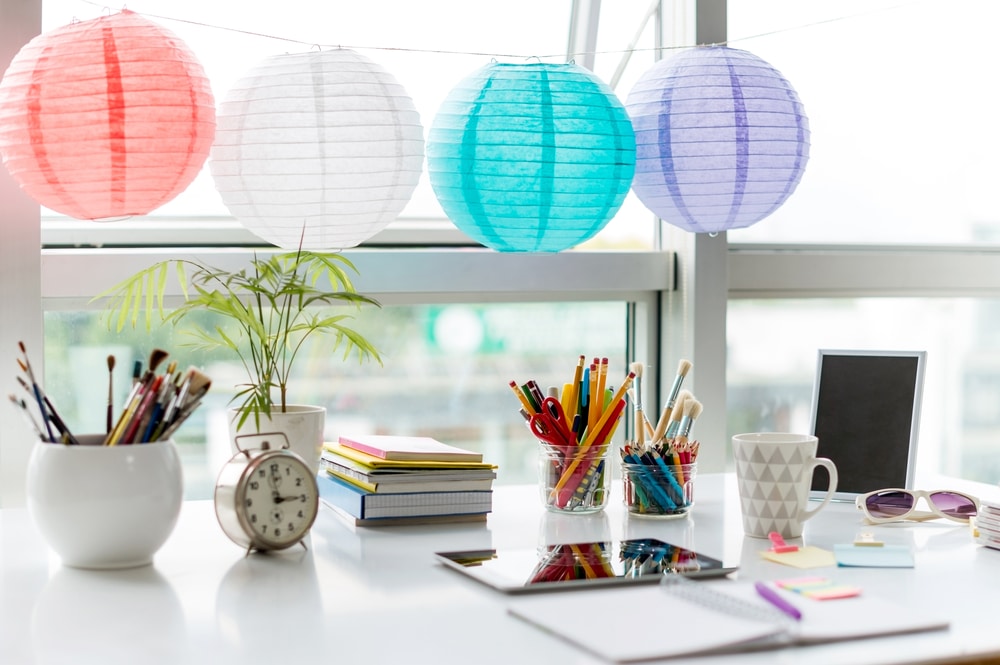 Tumblers are a simple way of keeping your home office tidy and organised. This small storage solution gives you an on-hand place to store all your stationery. One of the easiest ways of letting your desk messy is scattering it with pens, rulers and other regularly used equipment. Choose one that fits your style and use it to keep all your stationery organised.
11. Organise Your Documents in a Filing Cabinet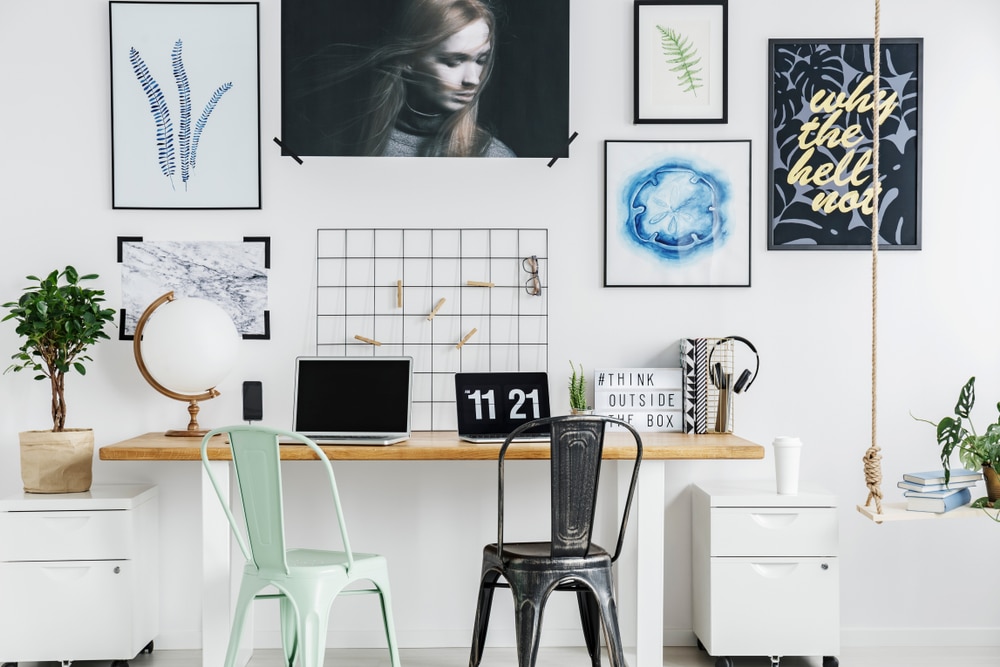 Space permitting, buying a filing cabinet is one of the best storage ideas for your home office. If you're someone who uses a lot of important documents, then using a filing cabinet can help you keep them neatly organised, so you never have trouble finding a specific folder when it's required. Filing cabinets can be a stylish addition to your home office if you find a design you like, we have plenty of options available in our range.
12. Fit Shelves Above the Door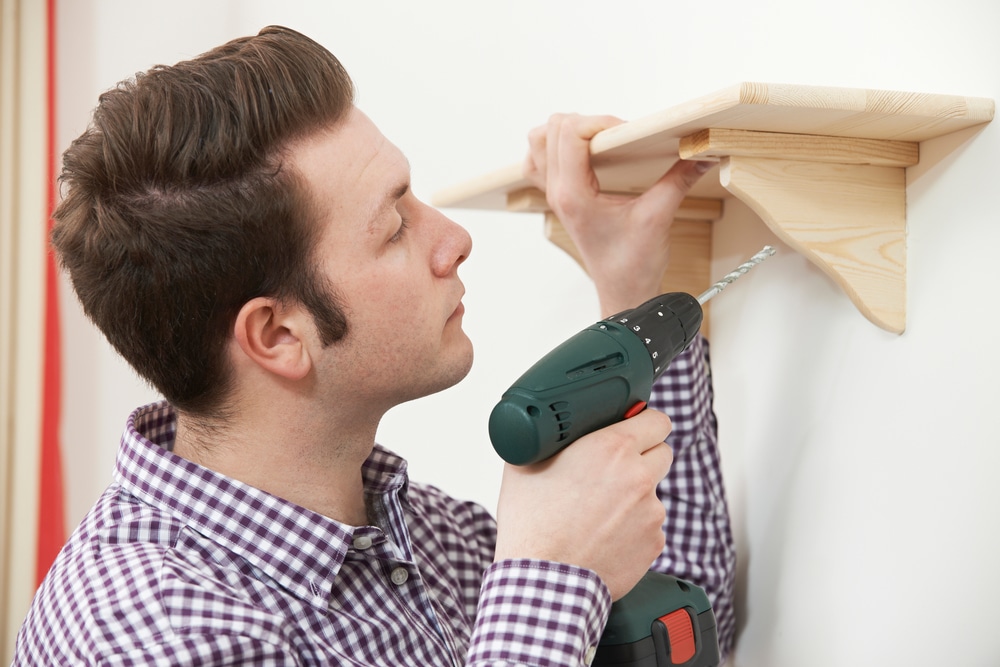 One space in your home that often goes without use is above the door. If you find you have space above the door leading to your home office, fitting a shelf up there could be an innovative way of providing extra storage for your home office. This can be cheap to do, and means you have a handy place for boxes or files.
13. Use a Variety of Home Office Storage

Don't go overboard on one particular storage solution, use a variety of options to help you keep everything you need separate and organised. Having a particular place for different things you use during your working day will mean you know exactly where to look the moment you need them. Making the most of a range of different storage options will help keep your home office looking unique and personal to you.
Using our storage ideas for your home office will help you keep your workspace tidy and organised. When choosing your storage options, we recommend taking your time to find solutions that fit the design of your home office. Finding the right balance between your storage needs and the aesthetics of your workspace and your home is an important consideration.